RESTAURANT WITH
AUTHENTIC EMOTIONS
A RESTAURANT WHICH COMBINES PAST AND FUTURE
Great table in Pont-Aven, Le Moulin de Rosmadec , for decades welcomed famous and unknown visitors to the City of Painters, business meals, romantic intimate gatherings, many gourmets of course and many family events: birthdays, weddings, baptisms, …
Beyond the history of the Mill, the restaurant is steeped in memories, shared moments,  pleasures of sharing the table with family or friends. It is with a newfound modernity, but with respect for this past, that Rosmadec Le Moulin opens its doors to you today, in a renewed and authentic setting.
The rooms offer neat decorations and plural atmospheres: a contemporary bar opening onto the patio at the reception – a large room with cozy softness – a discreet mezzanine and its adjoining lounge – a romantic glass roof over the river – a bucolic terrace bordered by Aven.
This unique place invites serenity, time for lunch or dinner, letting itself be lulled by the benevolence and the warm spirit of the entire team led by Cédric Bilien, and by the poetry of the chef in the kitchen, Sébastien Martinez .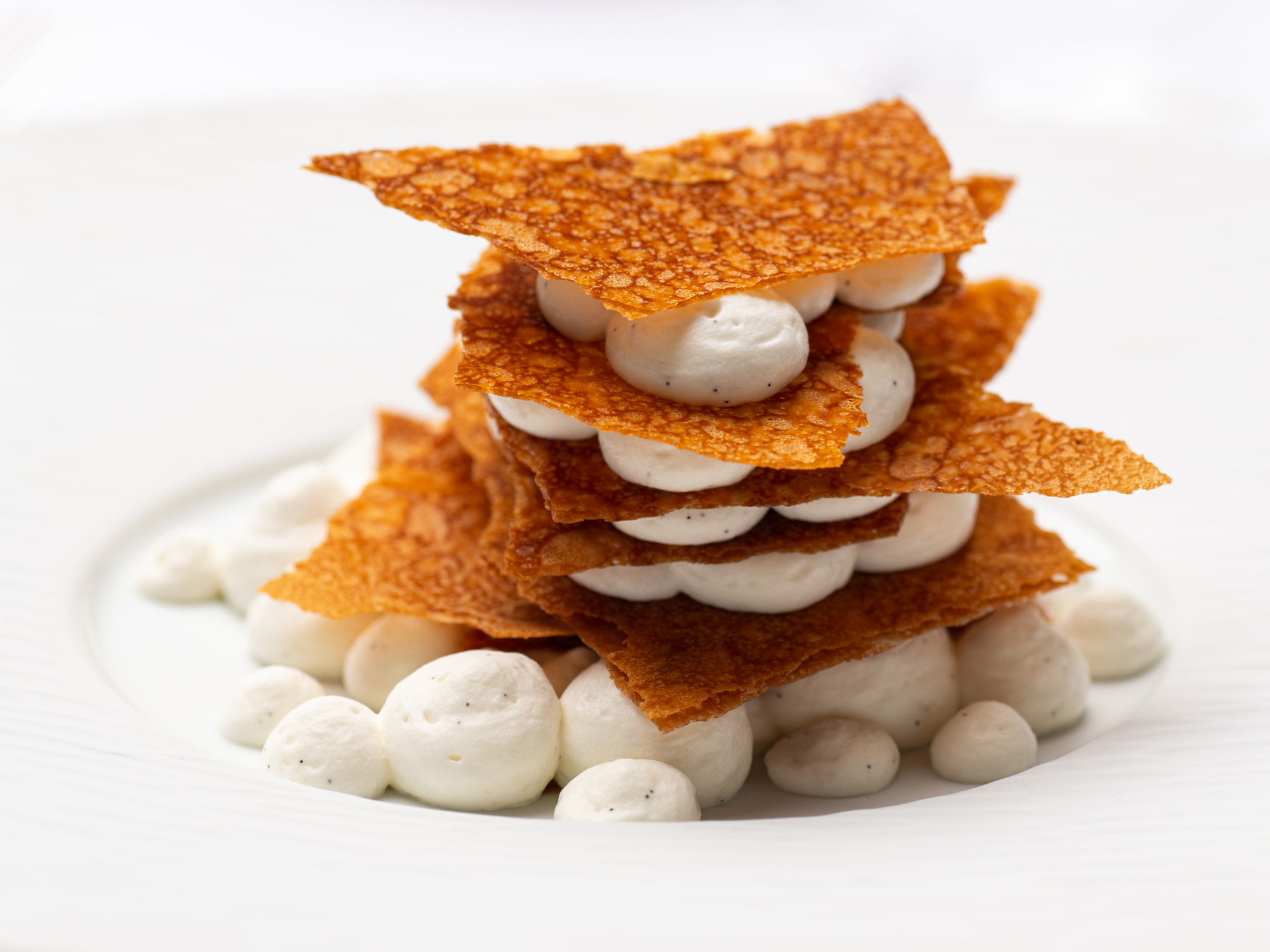 A CUISINE THAT MAKES HONORS TO BRITTANY
In the kitchen, Rosmadec Le Moulin plays the proximity card. Between land and sea, Brittany abounds in flavors, sources of inspiration in each season. Finistère abounds in local products and fishing. Cornouaille is rich in its local producers .
Fish, seafood, crustaceans, meats, vegetables and fruits are all from the local market: oysters from Belon, langoustine from Guilvinec, blue lobster from Roscoff, fish from the Lorient auction, vegetables from Pointe de la Torche, Breton artichokes and Plougastel strawberries of course…
Card and Menus are an ode to Brittany, a hymn to the season. Each proposal rhymes with taste and emotion. An astonishing marriage of modernity and tradition, simplicity and sophistication, always with a beautiful story told on the plate.
The renewal of Rosmadec Le Moulin was quickly noticed by the gastronomy specialists and lovers of Breton cuisine .