GASTRONOMIC MEALS
AND EXCEPTIONAL WINES
A CREATIVE AND BRETON CHEF
The chef, it's in the kitchen that he expresses himself and Sébastien Martinez is eloquent, he loves and knows how to move. His proposals are convincing, his speech is clear, but he does not seek to be right. He wants to touch hearts and share his passion, in all simplicity, in all humility.
Sébastien Martinez is generous, he is passionate about art, nature, Brittany and local products. His plates tell this story, that of his return to Finistère, of his meeting with Pont-Aven, of his respect for the past of Rosmadec Le Moulin , of which he has a crush.
A native of Rennes, Sébastien Martinez studied at La Voile d´Or in Brittany, then with Frédéric Robert at La Grande Cascade. Having become a saucier chef, it was at the Pavillon Ledoyen and the Cinq that Christian Le Squer noticed him. Together they designed the new Rosmadec Le Moulin menu.
Like an artist, the Chef is attentive to detail, with sense and finesse, he gives gluttony color and depth. He comes to the dining room every day to talk to customers who make him feel good: TripAdvisor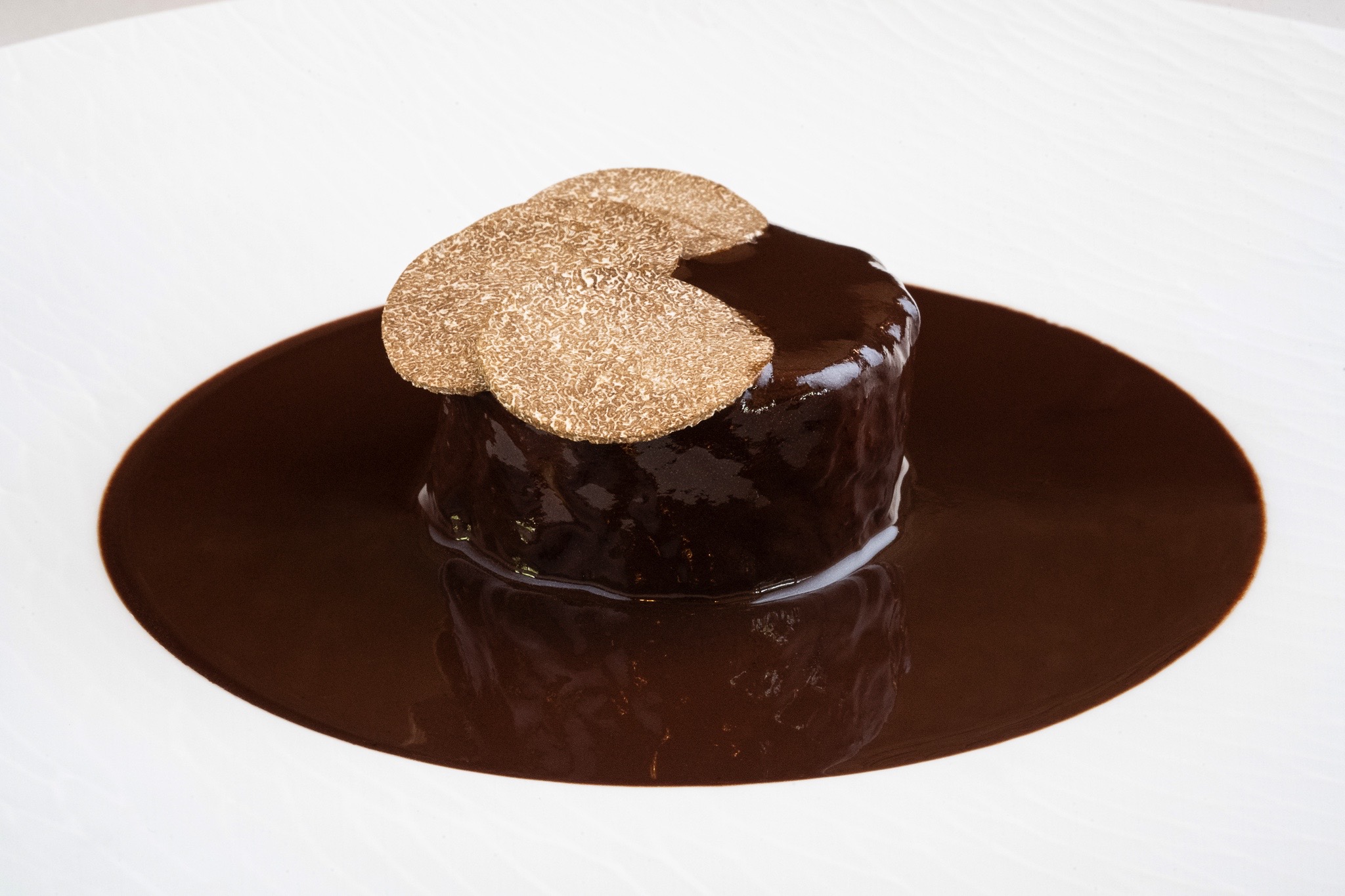 A SOMMELIER TO THE WINE MENU
It is with Eric Beaumard, sommelier with multiple awards, his promotion sponsor, that he imagined the new wine list for Rosmadec Le Moulin . A menu made up of grands crus, rare vintages and wines from exceptional winegrowers. A refined selection for food and wine pairings that enhance the tasting.